ISPO-issue 8
2021/2/1
"Sport is stronger".
This sentence is as clear and unambiguous as it is accurate, of that I'm certain. And this applies all the more during the pandemic. Sport provides balance, motivation, structure, variety, joy and helps both mental and physical health.
Kilian Jornet, the interviewee in our title story, feels the same way. As one of the best trail runners and ski mountaineers in the world, he says that right now we need a stronger and healthier society and that "sport is health." As it happens, Kilian is also an inspirational speaker, meaning you will have the chance to hear more from him at
ISPO Munich Online
. I hope to see you there in virtual form from
February 1-5
.
Claudia and the ISPO editorial team
ENDURANCE SUPERSTAR ON SUSTAINABILITY, HIS FOUNDATION AND
Kilian Jornet: "When we live healthier,
it becomes easier to solve problems."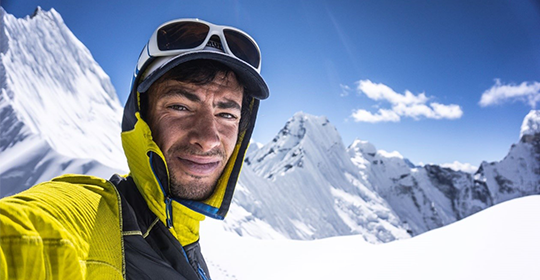 Kilian Jornet isn't one to mince words: He asks the product developers of his sponsor Salomon to make backpacks recyclable, and when it comes to world cups, he puts the vast amount of travel involved up for discussion. In the interview on
ISPO.com
, we take a good look behind the curtain with this exceptional athlete.
And we are very excited that Kilian Jornet will be one of the top speakers on the topic of sustainability at
ISPO Munich Online
(February 1 to 5).
STRENGTH AS A HOLISTIC APPROACH:
IT DOESN'T ALWAYS HAVE TO BE THE GYM
"Vegan diet and yoga has an effect on you, not just physically, but also mentally – there are really only advantages."
301 Bundesliga games under his belt: Ex-soccer pro Timo Hildebrand is one of Germany's most successful goalkeepers. Following his career, the 39-year-old has reinvented himself outside of football. At ISPO Munich Online, from February 1 to 5, he will talk about yoga, modern nutrition and prejudices.

EUROPEAN CHAMPIONCHIPS 2022 IN MUNICH
Strong focus on sustainability:
This seems to be the future of sports events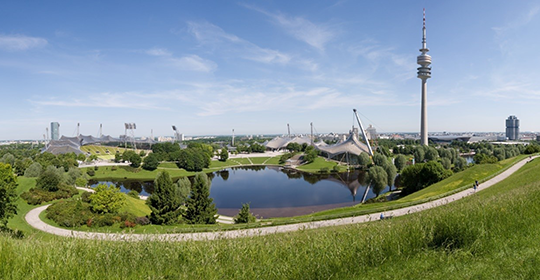 Copyright: Olympia Park Munich
Sustainability is at the heart of the European Championships 2022 in Munich. The continental championships in nine Olympic sports will be the largest sporting event to be held in the Bavarian capital since the 1972 Olympic Games. At ISPO Munich Online the organizers will present their plan for the spectacular event.
SPORT IS STRONGER: COMPETITIVE ATHLETE THANKS TO TRANSPLANT
Triathlete Elmar Sprink: Second chance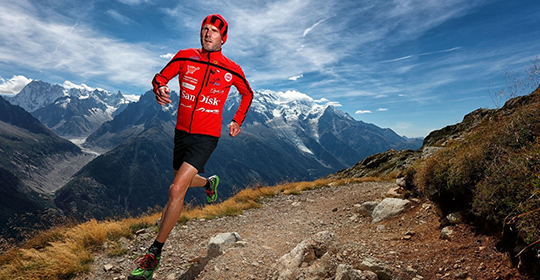 Elmar Sprink is the fittest person to have received a heart transplant in the world. He has been on the go with his donor heart for nearly nine years – as a triathlete, trail runner and mountain biker, climbing mountains, snowboarding, skiing and surfing. Today he says that sport was both a motivation and a vehicle on the way to recovery. From someone consciously enjoying his second chance.

ISPO.com with even more perspectives
Strength through biohacking:
Erling Haaland, world-class goal scorer for Borussia Dortmund, swears by biohacking: He uses special glasses that filter out the blue light from phone and TV screens, for example. This improves sleep and speeds up recovery. Biohacking expert Andreas Breitfeld has gathered the best biohacking tips exclusively for ISPO.com and will provide even deeper insight into this trend at ISPO Munich Online (February 1 to 5, 2021).
Strength without records:
Futurologist Tristan Horx is convinced: "Record breaking will become less and less interesting." Horx will explain his stance on this and other effects of the coronavirus pandemic on sport and outdoor activities at ISPO Munich Online on February 1, and in advance in the interview here.
Strength through games:
Right to Play is an international children's aid organization that uses games and sports to teach children important knowledge and life skills. The ISPO.com article explains how Right to Play is helping children to help themselves in Africa, Asia and the Near East, and why the organization is an honored partner of ISPO Munich Online.