Prevent Textile Fading And Staining
2021/4/23
Professional laboratories typically conduct product testing according to international standards for your target market. Since color fastness standards are not a legal requirement, importers can typically test their products to whatever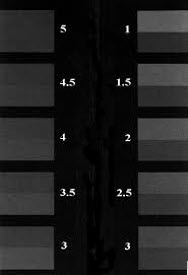 standard they feel is most appropriate for their target market.
The American Association of Textile Chemists and Colorists (AATCC) and the International Organization for Standardization (ISO) color fastness standards are the most commonly used in the U.S. and EU, respectively.
For most ISO and AATCC color fastness tests, the fabric specimen's color after testing is compared to a "Grey Scale for Color Change" and a "Grey Scale for Staining".
The Grey Scale for Color Change rates the color fading of the specimen on a scale from 1 (greatest change) to 5 (no change). The Grey Scale for Staining rates the staining of an undyed material tested with the specimen from 1 (greatest color transfer) to 5 (no color transfer).

1. COLOR FASTNESS TO DETERGENT WASHING TEST

Color fastness during washing is one of textile importers' main concerns. A textile item must withstand repeated washing throughout its lifecycle without losing its color properties or staining other articles its washed with.
Detergent washing testing determines the resistance of textile colors to domestic or commercial laundering procedures. The two main standards for detergent washing are ISO 105 C06 and AATCC 61.
Aim for a color change rating of 4 and a color staining rating of 3 to 5 for detergent washing.

2. COLOR FASTNESS TO CROCKING TEST (WET AND DRY RUBBING)

"Crocking" is an industry term referring to a transfer of a colorant through rubbing. The crocking test determines the resistance of textile colors to rubbing off and staining other materials. A fabric with poor color fastness could rub colorants off on consumers, furniture, other textiles or miscellaneous items.
ISO 105 X12 and AATCC 8 are the primarily standards for measuring color fastness to crocking. The standards are partly equivalent and largely similar in their test methods.